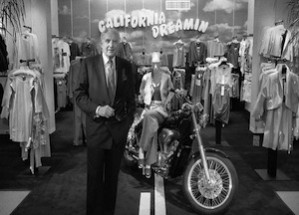 My dearest mentor and business advisor, retail genius and legend Marvin Traub passed away this week.
I will never forget all that he did for me and my career … I was lucky enough to earn a Marvin Traub scholarship at FIT, and I'll be forever grateful and honored to have gotten to know him.
Mirror, mirror Who are the fairest of them all? Those who can spot a beauty trend before it happens. "Think of when I can give a woman permanent make-up. A new face that cannot be wiped off. A lifetime beauty mask!" That's what the chief cosmetic chemist of May Fortune Cosmetics said to secret agent ...
beauty & lifestyle futurologist Meet Jeanine Recckio—the girl with the coolest job in the world. She is a beauty and lifestyle futurologist—the only one on the planet. And that means she is a rare breed of expert who sees things others can't. From the day she began working in the global beauty biz, her flair ...