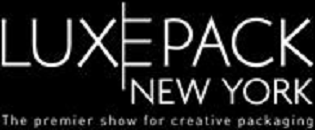 Wow !  I am thrilled and honored to be presenting a trend seminar at the upcoming LuxePack show in New York City on Thursday May 17th at 12:30 pm ! Luxe Pack New York is the only showcase in America dedicated to Luxury Goods Packaging  It's a one-of a kind event: a boutique-like show where innovative packaging manufacturers meet leading packaging decision-makers from all luxury sectors:
Cosmetics & Fragrances, Fashion & Accessories, Personal Care, Wine & Spirits, Gourmet/Fancy Food, Jewelry & more ! http://www.luxepacknewyork.com
The topic of my presentation will be :
The power of PRETTY-LUXE in a Futuristic World
Jeanine takes you thru a fascinating futuristic journey into the Future of Luxury Beauty and Lifestyle product and design …. It's all about innovative "out-there" ideas, high design details, the emotion of touch and color and more!  Taking the power of PRETTY into how we live our lives and the consumable products we use along the way!  The importance of longevity (new future trends on anti-aging) … living life long and large … all with the element of Luxury! Everyone will receive a sneak-peek of the Crystal Ball Beauty & Lifestyle Trend Report SUPER LUXE TRENDS 2025.   This seminar will also highlight innovative trends in color cosmetics, hair care, oral care, packaging, skincare, luxury spirits, fashion and more. Thursday may 17, 2012 12:30pm. The Altman Building & Metropolitan Pavilion  •  125-135 West 18th Street, New York, NY 10011.  Be sure to pre-register now !
LuxePack New York  Beauty Packaging Trends