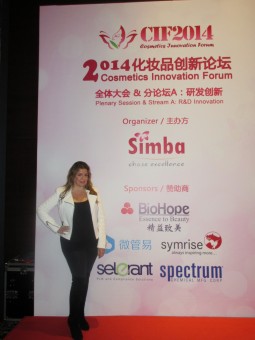 World famous Trend Forecasting & Beauty Innovation expert JEANINE RECCKIO, of the Mirror Mirror Imagination Group … wowed the audiences in Shanghai, China as we gave an insightful Futuristic business presentation to global beauty & fashion brand leaders !
Click here to see the details: http://simbaevents.cn/cif/speaker.php?mid=5&idx=JeanineRecckio
and check out MirrorMirrorInc.com
It's all about identifying Global Consumer & Product trends and translating them into big, cutting-edge new innovation ideas ! Jeanine Recckio and her sparkling personality WOW's audiences around the globe with her futuristic & entertaining keynote presentations!
Contact Jeanine Recckio TREND FORECASTING FUTURIST to speak at your next event, sales meeting or retailer presentation ! Jeanine@MirrorMirrorInc.com