I'm incredibly proud that some pieces from my jewelry collection were recently featured in Palm Beach and Naples Illustrated!
It's unbelievably cool that some of my Mirror Mirror Designs by Jeanine Recckio were used in shoots featuring work by some of the fashion world's BEST, including Emilio Pucci, Oscar de la Renta, Valentino, and Vera Wang!
Don't forget, you can get your hands on my collection at my Mirror Mirror trend boutiques, including the Palm Beach Oceanfront Inn and at Donald Trump's Trump Spa at the Mar-a-Lago Club in Palm Beach!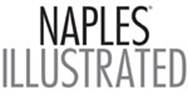 Emily Pucci python jacket, Oscar de la Renta bandeau top, Valentino leather pant with chiffon ruffle details, Vera Wang necklace, Kara Ross gemstone rings in azurite, Marissa Collections, Naples; earrings, Mirror Mirror designs by Jeanine Recckio, mirrormirrorinc.com

Emilio Pucci python jacket, Oscar de la Renta bandeau top, Valentino leather pant with chiffon ruffle details, Vera Wang necklace, Kara Ross gemstone rings in azurite, Marissa Collections, Naples; earrings, Mirror Mirror designs by Jeanine Recckio, mirrormirrorinc.com