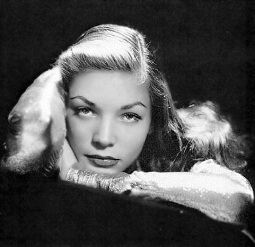 I recently visited the ever-chic Kenneth Salon in New York for a blowout, and reveled in its wonderful history. One of the most important salons in the history of fashion, it was founded by Kenneth Battelle, whose innovative approach and gift for hair led him to style many of the Twentieth century's most famous icons and ultimate trendsetters, including Jacqueline Kennedy Onassis and Marilyn Monroe!
And magically, who did I run into while I was at Kenneth? The always fabulous and amazingly beautiful Lauren Bacall! I've admired this screen legend my entire life, and it was an honor to find out we have similar tastes in salons!
The Kenneth Salon is my all time favorite hair salon (they do the most amazing manicures & pedicures too) in New York City … it's in the historic Waldorf Astoria hotel.
Jeanine Recckio Hair Trend Forecaster.