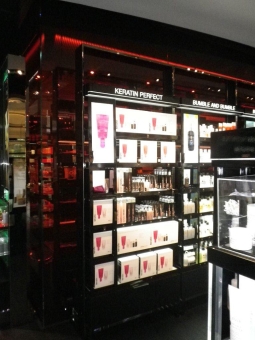 Skip the salon and buy the most amazing at-home keratin treatment from Keratin Perfect at Sephora ! I am uber proud of this beauty invention that I developed with the team at Keratin Perfect!
Be sure to visit the newest Sephora in New York City in the Meat Packing district … our display unit is custom and looks smart, modern and very chic!
Jeanine Recckio Hair Trend Forcasting.