I was featured in a great article about the future of beauty in Myself magazine (a monthly mag by Condé Nast Germany)!
For all of you whose German is better than mine, here's the blurb where I'm quoted: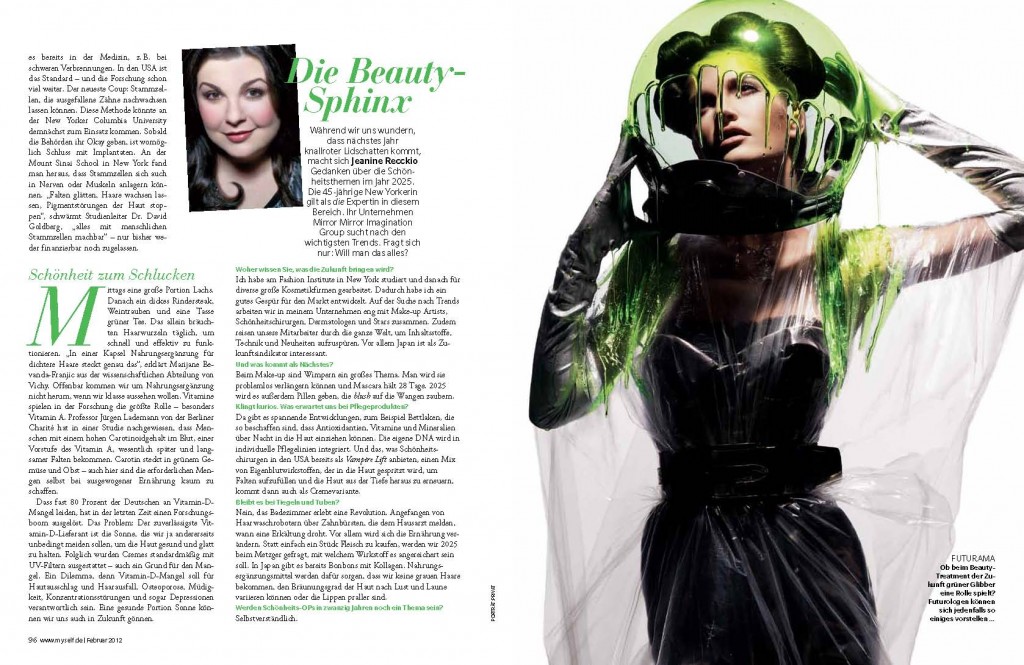 ALSO … Myself has nominated me as one of 21 inspiring personalities to appear in their September issue and I'll be flying to their gala in Munich for an awards ceremony in October!
Thanks, Myself magazine, and to all your readers: danke schön!
_
Beauty branding expert and trend futurist Jeanine Recckio of Mirror Mirror Imagination Group in the German Conde Nast magazine Myself.