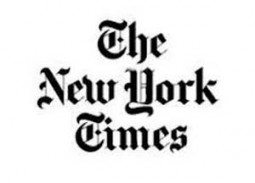 Wow! I am super honored to be featured in Thursday's Fashion & Style section of The New York Times!
The article, "Promises from the Powder Room" looks at the new trends and hot developments in face powders … and yours truly is quoted discussing how the beauty industry and its products are changing.
It's a great article, and if you're interested in fashion, beauty, or the future of cosmetics, definitely check it out!
–
Jeanine Recckio is the founder of beauty branding and trend forecasting agency Mirror Mirror Imagination Group. Her offices in Palm Beach, FL, New York City, and her research-and-development outlets in Italy give her a unique look into the future of fashion and beauty.