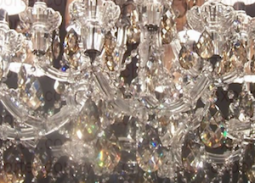 Check out how chic this new spa in the Hamptons looks! I love the chandelier and the tall tall ceilings … wow!
I'll let the pictures speak for themselves … but I can't wait to check it out in person next week!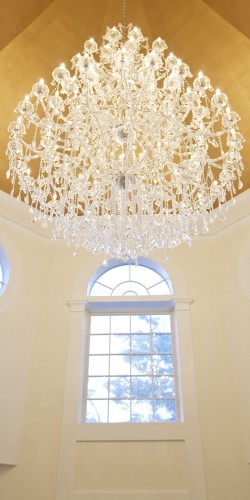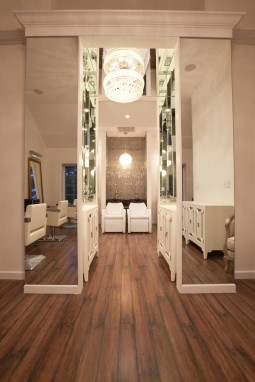 Here's the blurb from the Salon Bar website:
The Salon Bar is located in the heart of the East Hampton village and will offer luxurious services and beauty treatments that are sought after by any beauty enthusiast. Known as the most elegant spa on the east end of Long Island with a chandelier entrance and Swarovski crystals throughout, the services will include: pedicures, haircuts and color, blowouts, makeup application, massages, waxing, eyelash tinting and extensions, teeth whitening, anti-aging treatments such as botox, fillers, laser and microdermabrasion.
–
Trend forecaster and beauty spa & salon expert Jeanine Recckio of the Mirror Mirror Imagination Group anxiously awaits a potential new beauty hot spot in the Salon Bar.