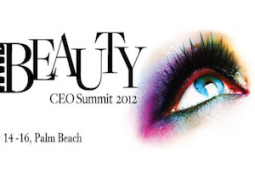 This summer's WWD Beauty Summit was powerful & smart … and I was thrilled and
honored to be part of the meeting.
Big meeting of top (top!) super beauty stars and CEOs, including a great forum to
talk about the state of the industry and the future of beauty. It's really truly a one-of-a-
kind meeting in the beauty industry.
This was such a great event that I'm already looking forward to the next one … but
just in case you missed it, you can actually watch it online through FORA.tv!
–
Jeanine Recckio, founder, trend forecaster, and beauty branding expert for Mirror
Mirror Imagination Group attends Women's Wear Daily Beauty CEO Summit in Palm
Beach, FL.